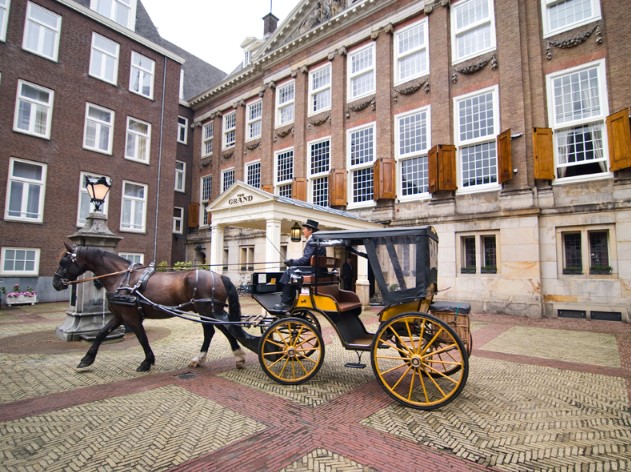 The Netherlands and France, two European treasures steeped in history and culture, offer luxurious destinations for travelers seeking opulence. To ensure a more flexible itinerary, complete your air fares before writing down a list of interesting and luxurious places to visit.
From grand cities to serene countryside estates, these countries present a tapestry of upscale experiences that redefine indulgence. Join us on a journey to explore some of the most luxurious places in the Netherlands and France, where every moment is adorned with elegance and refinement.
Luxurious Escapes in the Netherlands
Amsterdam – Urban Elegance and Cultural Grandeur
Amsterdam, a city of canals and culture, boasts a range of luxurious experiences. The Conservatorium Hotel, a former music conservatory, seamlessly blends historic architecture with modern opulence. Explore the world-class Van Gogh Museum, dine in Michelin-starred restaurants, and unwind in stylish cocktail bars along the picturesque canals.
Keukenhof – Floral Fantasy and Extravagance
Keukenhof, the "Garden of Europe," transforms into a breathtaking floral masterpiece each spring. The exclusive Keukenhof Gardens VIP tour allows visitors to enjoy the tulip fields in private luxury. Immerse yourself in a sea of vibrant blooms while savoring gourmet picnics amidst nature's beauty.
Zaanse Schans Windmill – Timeless Elegance Amidst Windmills
Zaanse Schans, a living museum near Amsterdam, offers a blend of history and luxury. The Inntel Hotels Amsterdam Zaandam, with its unique architectural design, provides a modern twist on Dutch heritage. Stroll along wooden bridges, explore traditional windmills, and discover artisan workshops in this picturesque village.
The Hague – Royal Grandeur and Exclusivity
The Hague, seat of the Dutch government and the International Court of Justice, exudes an air of sophistication. The Hotel Des Indes, a former palace, offers a glimpse into the city's regal history. Discover the opulent architecture of the Binnenhof, visit royal palaces, and explore the Mauritshuis museum, home to Vermeer's "Girl with a Pearl Earring."
Utrecht – Canal Charm and Upscale Tranquility:
Utrecht, with its charming canals and historic city center, provides an intimate and luxurious escape. Stay at the Karel V Utrecht, a former monastery turned luxury hotel, and enjoy serene boat rides along the picturesque canals. The city's boutique shops, fine dining establishments, and hidden courtyards offer a refined yet relaxed atmosphere.
Luxurious Retreats in France
Paris – Pinnacle of Urban Luxury
Paris, the epitome of romantic charm, entices with its luxurious offerings. The Ritz Paris, an iconic hotel steeped in history, embodies opulence. Savor gourmet delights in world-renowned bistros, visit the Louvre's private exhibitions, and take moonlit cruises along the Seine to experience the city's enchanting allure.
French Riviera – Coastal Glamour and Extravagance
The French Riviera or Cote d' Azur,  synonymous with elegance, beckons with its glamorous lifestyle. The Hôtel Negresco in Nice offers a taste of Belle Époque luxury overlooking the azure Mediterranean. Enjoy private yacht cruises, upscale beach clubs, and exclusive shopping along the stunning coastline.
Château de Chambord – Renaissance Splendor
Château de Chambord, nestled in the Loire Valley, is a testament to French Renaissance opulence. Immerse yourself in the grandeur of its architecture, wander through manicured gardens, and experience the romance of a bygone era in this majestic château.
Bordeaux – Vineyard Retreats and Gastronomic Delights
Bordeaux, a wine lover's paradise, offers refined vineyard getaways. Experience wine-tasting tours at illustrious estates like Château Smith Haut Lafitte, combined with luxurious spa treatments. Savor Michelin-starred cuisine, explore Bordeaux's historic streets, and embrace the region's culinary and oenological heritage.
Provence – Rustic Charm and Lavish Tranquility
Provence's rustic landscapes and charming villages provide a luxurious escape. Crillon le Brave, a hilltop village turned luxury hotel, offers a blend of authenticity and elegance. Explore lavender fields, indulge in Provençal cuisine, and unwind with spa treatments amidst serene surroundings.
In conclusion, the Netherlands and France invite travelers to immerse themselves in a world of luxury that harmonizes with their cultural richness and natural beauty. From the artistic allure of Amsterdam to the coastal glamor of the French Riviera, each destination offers a unique flavor of opulence. A journey through these enchanting countries is an invitation to savor the finest pleasures, where luxury intertwines seamlessly with the timeless charm of Europe.