Trianda Jubian is getting ready to host a one-year-old's birthday party. The event will take place in her back yard, in the Sydney suburb of Sylvania Waters, but it's not for Jubian's own child. Rather, the party is being held by a group of 22 strangers who are paying $80 an hour for the use of her home pool. She'll greet them when they arrive, take them through some rules (no bombing, diving or peeing in the pool, please), then go inside and draw the blinds until the booking is over. So does Jubian feel, err, a little bit odd about that?
"No, not at all," she says. "In actual fact, I'm proud because I've got this beautiful place … I've worked hard for all of this, so why not share it?"
Jubian is one of a growing number of Australians who are taking the share economy to new places. While the likes of Airbnb have now been around for a decade – changing the way we holiday and attracting some (justified) criticism along the way – the past year has seen more unusual entries to the marketplace.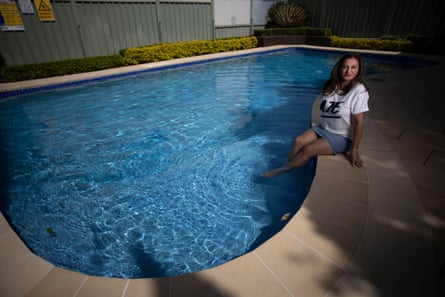 Today, it's possible to do much more than just rent your holiday home to travellers. If you're lucky enough to have a private tennis court, boat, music studio, rooftop or large outdoor area at your disposal, you can now loan them out by the hour while you go about your business elsewhere.
For the platforms facilitating these transactions, the pitch to property owners is the ability to generate easy passive income – an appealing proposition in the current cost of living crisis. The extra money certainly spoke to Jubian, who listed her pool with a platform called Swimply when it launched in Australia in November 2022.
"I thought I'd give it a go because it would be a good way to cover the [cost of] pool maintenance," Jubian says. "And since then, it's been a blessing to tell you the truth." She declined to reveal exactly how much she's made since listing her pool, but says it's proving a "lucrative income". Guests thus far have ranged from families looking to have a dip and get together in a space bigger than their own, to those packing cameras – the one-year-old's birthday party, for instance, is being thrown by "Instagram influencers" more interested in the pool's photographic potential than actual swimming.
Glamour isn't a requirement for the new fringes of the share economy. For the past year, Greg Casson, who lives in Windsor Hills on the outskirts of Sydney, has been renting out his back yard – not to Instagram influencers, but dogs. Casson and his wife, both semi-retired, were Googling ways to make extra income when they happened upon Sniffspace, a platform which connects pet owners with private spaces for their four-legged friend to run around in (something there's significant demand for, since some dogs' size or temperament means they aren't suited to public parks).
While just about any secure back yard can go up for rent on Sniffspace, Casson's wife took the ball and ran with it. She created a special dog park across 150sqm, complete with a pup-friendly paddling pool, and a tunnel made from painted tractor tyres for dogs to run through. It's quite something, Casson says.
"She went a bit overboard … it got a little bit like the Opera House."
The couple now rent it out for $25 an hour, and estimate they make $100 to $150 a week when the weather is good.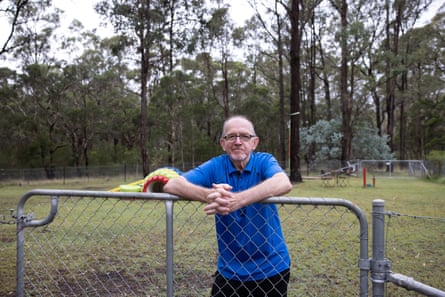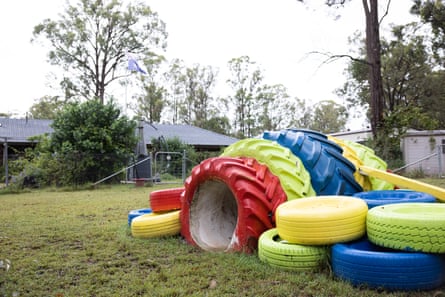 But renting out your property isn't without risks. While peer-to-peer rental platforms typically offer public liability insurance and property damage cover, not every potential scenario is covered. Sniffspace's insurance, for instance, extends to hosts but not the dogs themselves, or damage caused by a dog. And the process of getting an insurance claim paid out if something does go wrong can be fraught – just ask Lucy.
In 2018, Lucy, who asked for only her first name to be used, began renting out her car on Car Next Door, a popular vehicle-share platform. She'd just moved out of home, was earning an entry-level salary and desperately looking for any way to make a buck. At first, things went well.
"They guaranteed me that I would earn two grand a year. I was like, 'That's mad'," Lucy recalls. "Within the first month, I'd made about $500. And honestly, I was on top of the world."
Then, about eight months into her stint on the platform, she had a user rent her car for an entire week. When the vehicle still hadn't been returned after two weeks, Car Next Door let Lucy know it had been involved in a crash, and that they were taking the vehicle to a repair shop to fix the damage it had sustained. In emails seen by Guardian Australia, this was described as a "minor incident".
"Then I get a call from the mechanic who's like: 'So when do you want to come and collect your belongings?' I was like, 'What?' He's like: 'Yeah, well, it's been written off. Someone drove it down a flight of stairs. It's totally unusable,'" she recalls. "Turns out they must have taken it for a full on joyride, mounted a set of stairs with a bollard on it and drove it down." The entire underside of the car was ripped out.
Resolving the matter wasn't easy. After contesting Car Next Door's initial evaluation of $14,000, she received a second offer of a $15,500 lump sum payment from the company, 20 days after being alerted to the crash.
But the person who rented the car had used a fake ID, and clocked up a number of speeding tickets, which Lucy had trouble contesting because the renter could not be identified. The fake ID also, coincidentally, had the same last name as Lucy. "And so then there was some weird vibe where [Car Next Door] were like, 'Do you know this person?'"
Between negotiating the speeding fines with Service NSW, and liaising with Car Next Door, it took another 50 days to get her vehicle paid out.
When Lucy listed the car on the platform, it was new – and had cost her $22,000. She now wishes she had pushed for a higher payout. But the worst part was the stress of waiting to find out whether the claim would be successfully processed at all.
A spokesperson for Uber, who acquired Car Next Door in 2022, confirmed Lucy's story, and said that since Car Next Door was relaunched as Uber Car Share, they have been "investing in security technology and resources across the platform, to enhance the experience for owners and borrowers".
In a statement, Uber said: "Before someone can hire a car using our platform, they need to submit an application including providing the information and documents we need to conduct a face-match ID check and credit check. Computer based facial recognition is not perfect, which is why we also have a specialist team dedicated to reviewing each application with the aim of detecting fraudulent applications. On the rare occasion that someone is approved using a fraudulent ID, we have processes in place to disable their account and ensure they cannot hire any more vehicles on the platform."
"In the event that a car is damaged beyond repair in an accident or stolen and not recovered, the owner will receive an amount equal to what the car is currently worth 'in the market' as advised by an independent assessor. If the owner disagrees with the market value established by the independent assessor, they may request to have it reviewed again and provide any additional information on the car's value."
Lucy says: "It was not a nice feeling towards the end … But the gag of having someone drive my car down a flight of stairs has endured longer than the sadness I felt about not having the car."
"And in the end, I guess I did get paid more than two grand for the first year."
Despite her experience, Lucy says she'd still recommend the carshare platform to others – but only if "you had a shitter car".
Casson isn't worried about things going wrong.
"I haven't had any hassle," he says. "I always find pet owners are generally the nicest people. And they're the most caring – they want to look after your yard."
Putting the potential for disaster aside, Jubian says the awkwardness of having a bunch of strangers in her back yard melts away pretty quickly.
When someone books, "you can't really scan the people beforehand because they're just names really, " she says. "But when they come here, it's not a problem at all … As soon as they come in and they meet me, they're no longer strangers."